EKKLESIA 01 - The Emerging Remnant
Jesus said, "I'm building my church, and the gates of hell won't prevail against the church I'm building."
The Holy Spirit spoke this with great boldness and intensity, "The greatest days in church history are not in our past, they're in our present and in our future."
Our best days are ahead of us. Our most fruitful days are ahead of us. Our most exciting days are ahead of us. We are in a new era, a new period of history for the church. Something has begun, and it will be unlike anything we've experienced in the past.
Signs, wonders, and miracles will be done in the name of Jesus. They will grab the attention of millions and confirm the reality of who He is.
Christ's heart and passion for lost humanity will be seen.
Millennia-old strongholds will be broken over regions.
Third world nations which are impoverished and oppressed will be healed, transformed, and discipled.
Hab 2:14
"But [the time is coming when] the earth shall be filled with the knowledge of the glory of the Lord, as the waters cover the sea.
No other time in church history even compares with the era we have now entered.
We are about to see all the anointings the Holy Spirit has poured out over the last 2,000 years be released once again, all simultaneously in this era.
We're going to see a convergence of every Holy Spirit stream and revival river merge together and flow in an unstoppable mighty river throughout the earth.
We are entering days of supernatural breakthroughs. It is not off in the distance; it is here…now. We are in a tipping point moment. This is a defining moment.
Defining moments are decided by who defines the moment.
Our King Jesus has called His church to awaken, arise, and define the moment. We can't let anything else define this moment, not culture, not the government, not Hollywood - the Ekklesia must define the moment.
I sense that Holy Spirit will accelerate our growth as a church and get us ready to do that. He has been, and He will continue to season us this year.
GOD WANTS TO SEASON YOU! He wants you to mature. He wants our church to mature.
I declare that we will have had 5-10 years' worth of spiritual growth a year from now.
He's been taking us through Boot Camp, but there is "special forces" training available if we are hungry for it. God is giving us a "Gideon's army" opportunity.
I declare there is an acceleration happening right now.
There has been a significant shift in the last couple of months, even this week. We will notice a substantial shift happening for the rest of this month in the Spirit.
Keep your spiritual eyes open; look past the natural. Keep your spiritual ears listening to what the Spirit is saying to us. Because things are now shifting quickly. What used to take years or decades and more…will now take months, weeks, even days.
Prophetic words are being activated by the Holy Spirit and by angels accelerating the Words.
Prophetic Words like:
"In this new era a billion souls will be born into the Kingdom!"
"The greatest Exodus would not be the million souls coming out of Egypt with Moses, but rather a billion souls coming out of this new era."
"There is now coming an outpouring on millennials and coming generations. There will be prodigals coming back by the millions. Healings, miracles, and visible signs and wonders accelerating. It will be the greatest era in church history."
We have just passed through years when thousands of prophetic words have been declared. Those words have God-given assignments on them! They will come to pass under Holy Spirit power, angel assistance, and a truly authentic church and functioning Ekklesia.
We are entering the era of the glorious church the apostle Paul prophesied about.
We are entering that moment when we see more and more manifestations of ON EARTH AS IT IS IN HEAVEN. God's government will function through His people on earth, not just when we get to heaven.
This is where the Holy Spirit is taking the church. He wants us to learn how to be that powerful church that manifests the multi-faceted wisdom of God to principalities and powers in the heavenly realms.
It's time for all of us to grow!
It's time for us to embrace why we're here on this earth and embrace our assignments as authentic disciples. We can't do church as usual – it hasn't fully worked anyway.
We can't do pretend Christianity. No more pretending we love God or calling Him "Lord" – but not really living like it. We can't fake it. It's ALL IN, total surrender, and no turning back! Our commitment needs to deepen.
Prayer needs to deepen in our lives. It's time to engage as we know the Holy Spirit wants us to engage. It's time to learn to intercede, to declare the Word of the Lord, and to prophesy.
Our faith needs to deepen.
Our gifts and our callings need to activate at much higher levels. We must push into our assignments.
Our witness needs to be strong.
We need to engage at a higher level than ever before! Kick it into a higher gear and go faster with more efficiency and lower rev. It's time for each of us to participate…and everyone can participate somehow. I'm not advocating striving in a way that brings any kind of bondage or condemnation or legalism or pride. I'm simply hearing the Holy Spirit say, "COME UP HIGHER…PUSH OUT INTO THE DEEP A LITTLE MORE…GO TO ANOTHER LEVEL…"
Think about all the prayers prayed for revival over the last few decades. Those who have gone before us have prayed prayers. There have been so many declarations of faith that have been made over the last couple of decades. We've personally prayed prayers for revival and awakening. There have been many late-nighters and many tears of intercession. There has been much repentance and reconciliation from the church over the last 30 years. Many "Nehemiahs" standing in the gap and repenting on behalf of the nation.
Hear what the Spirit is saying right now: The Lord says, "All the prayers, faith-filled words, Prophetic words, dreams, and vision are intersecting their moment. They're all coming together now. They have all come together like a battering ram - opening doors to a new season and era."
If you listened…you could hear the battering ram the last two years.
If you listen right now…you can hear the battering ram pounding on any wall and any door in the way of what God is about to do.
We are in a God moment right now…everything is about to change.
Throughout the Bible, God has always had a remnant of people – a small group of people that He can use to change things...to make history…to change the world…to shift things. That sounds glamorous, but if you read the Bible, it's hardly glamorous at the moment – it's almost always hard work, obedience, sacrifice, and pushing through. But God works through a remnant!
Remnant Defined in Scripture:
A small portion of people left after a disaster or destruction
Those who remain faithful to God despite suffering and who ultimately experience restoration

Webster's 1913 Dictionary:
That which remains after a part is removed, destroyed, used up,
A small portion, a slight trace, a fragment, a little bit, a scrap
An unsold end of a piece of goods, or an unused piece (cloth)
Remnant: A piece or part of the original. To be part of a Remnant means you are radically identified and connected to the authentic.
The Holy Spirit wants us to learn about Christ's original intent for His Church. We're supposed to be the generation that partners with the Holy Spirit to restore that on the earth. It's time for the Ekklesia to arise. Every generation has had an assignment of something to restore, and some have done it well, despite being imperfect and having many flaws (just like we do). It's never really a new concept that needs to be restored; it is a truth that has always been in God's Word.
For example, Martin Luther. He led the Protestant Reformation, but he didn't mean to. He wasn't setting out to bring an awakening, but it was the assignment on him and his generation. That was on God's timeline. It was God's intention. God's timeline and human timeline intersected. Luther (and others) simply had a yes in his heart – so God used him.
Some Biblical Examples of the Remnant:
Noah and his family – secured a future existence for humanity. Genesis 7:23 – God wiped out everything, the only ones to survive were Noah and those with him in the ark.
Joseph - Genesis 45:7 – And God sent me before you to preserve for you a remnant on earth, and to keep alive for you many survivors.
Joshua & Caleb – Moses sent out 12 spies; Joshua and Caleb were the only two to give an accurate faith-filled report. The other ten spread a false narrative…sadly, everyone believed their propaganda. Therefore, that generation had to die out in the wilderness, but Joshua and Caleb (the REMNANT two) got to go into the Promised Land.
Elijah – thought he was the only prophet of God left, but God had been hiding more.
Isaiah prophesied about the remnant a lot. In fact, it impacted his life so much that he named his son a word that meant – "A REMNANT SHALL RETURN."
Jeremiah prophesied about the remnant.
Daniel was part of a remnant that stood up for God in a godless culture.
The 3 Hebrew boys – would not bow in worship when the music of the Babylon king played. They said, "Our God will rescue us from your hand, but even if He doesn't, we will still not bow."
The major and minor prophets including Amos, Micah, Zephaniah, Haggai, Ezra, Zechariah, etc.
But the story on my heart today is the story of GIDEON (Judges 6-8)
Gideon - the Remnant Warrior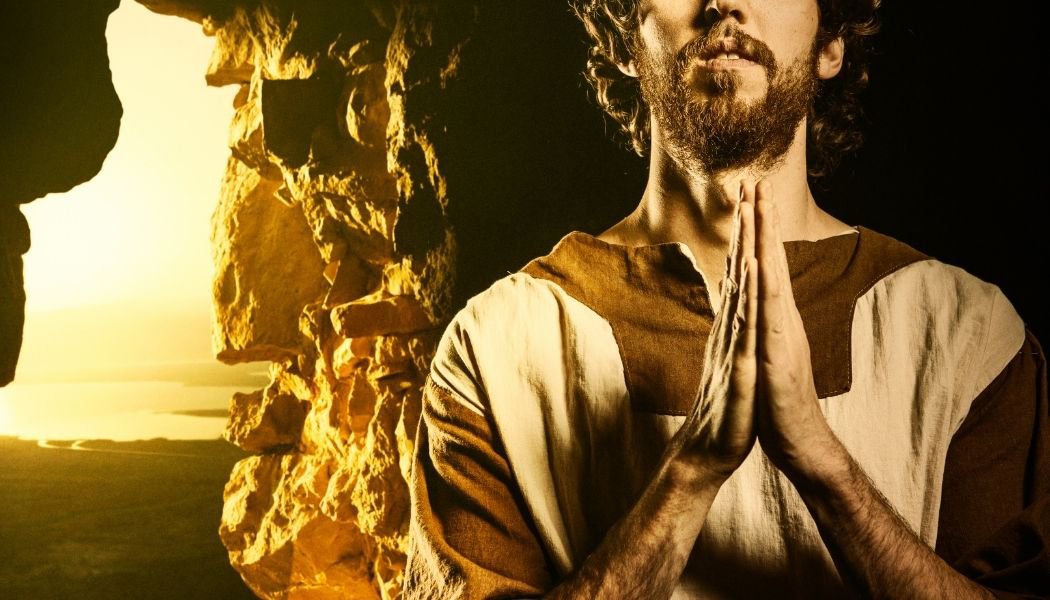 Judges 6:1-6
The Israelites did evil in the Lord's sight. So the Lord handed them over to the Midianites for seven years. The Midianites were so cruel that the Israelites made hiding places for themselves in the mountains, caves, and strongholds. Whenever the Israelites planted their crops, marauders from Midian, Amalek, and the people of the east would attack Israel, camping in the land and destroying crops as far away as Gaza. They left the Israelites with nothing to eat, taking all the sheep, goats, cattle, and donkeys. These enemy hordes, coming with their livestock and tents, were as thick as locusts; they arrived on droves of camels too numerous to count. And they stayed until the land was stripped bare. So Israel was reduced to starvation by the Midianites. Then the Israelites cried out to the Lord for help.
God called Gideon to rise up and deal with the enemies of Israel. He definitely didn't feel qualified at all! None of that matters to God. He can use anyone.
One of the first things God says to do: Go pull down your father's altar to Baal and cut down the Asherah pole…Then build an altar to the Lord your God.
So Gideon took ten of his servants and did as the Lord had commanded. But he did it at night because he was afraid of the other members of his father's household and the people of the town.
THIS IS HOW THE REMNANT STARTS SOMETIMES!!!
It's okay to be nervous to obey the Lord. It's okay to be strategic, but let's still obey and do the hard thing. Gideon did it with a really tiny remnant (and was totally afraid), but he got the job done.
Well, the enemy never likes that kind of stuff. So soon afterward, the armies of Midian, Amalek, and the people of the east formed an alliance against them and crossed over the Jordan into Israel territory.
Judges 6:34-35
Then the Spirit of the Lord clothed Gideon with power. He blew a ram's horn as a call to arms, and the men of the clan of Abiezer came to him. He also sent messengers throughout Manasseh, Asher, Zebulun, and Naphtali, summoning their warriors, and all of them responded.
Gideon is just like us. He wondered if God's plan would really work, and he asked God for a sign to prove that he was hearing right. God, in His grace, gave him the sign. I find it hilarious, and so human, that Gideon asks for another sign! I would've done the same thing probably. Surprisingly, God didn't get offended, and gave Gideon another sign.
Judges 7:1-8
So Gideon and his army got up early and went as far as the spring of Harod. The armies of Midian were camped north of them in the valley near the hill of Moreh. The Lord said to Gideon, "You have too many warriors with you. If I let all of you fight the Midianites, the Israelites will boast to me that they saved themselves by their own strength. Therefore, tell the people, 'Whoever is timid or afraid may leave this mountain and go home.'" So 22,000 of them went home, leaving only 10,000 who were willing to fight.
But the Lord told Gideon, "There are still too many! Bring them down to the spring, and I will test them to determine who will go with you and who will not." When Gideon took his warriors down to the water, the Lord told him, "Divide the men into two groups. In one group put all those who cup water in their hands and lap it up with their tongues like dogs. In the other group put all those who kneel down and drink with their mouths in the stream." Only 300 of the men drank from their hands. All the others got down on their knees and drank with their mouths in the stream.
The Lord told Gideon, "With these 300 men I will rescue you and give you victory over the Midianites. Send all the others home." So Gideon collected the provisions and rams' horns of the other warriors and sent them home. But he kept the 300 men with him.
Judges 7:19-22
It was just after midnight, after the changing of the guard, when Gideon and the 100 men with him reached the edge of the Midianite camp. Suddenly, they blew the rams' horns and broke their clay jars. Then all three groups blew their horns and broke their jars. They held the blazing torches in their left hands and the horns in their right hands, and they all shouted, "A sword for the Lord and for Gideon!"
Each man stood at his position around the camp and watched as all the Midianites rushed around in a panic, shouting as they ran to escape. When the 300 Israelites blew their rams' horns, the Lord caused the warriors in the camp to fight against each other with their swords.
I imagine that when God was whittling down Gideon's army down to 300, the process didn't feel so good or evoke confidence for them!
In this season the world has walked through since 2020, it would be easy for us to look around the church and feel a little like - WHERE IS EVERYONE?!
Since 2020, the church has been hit in ways we never saw coming:
o Many churches have shut down
o Many have experienced a decline
o We've experienced global trauma and grief
o It's been hard on pastors – we've lost lots of them to stress, fatigue, and the pressure of the season
o People have gotten out of the habit of coming to church, and some have grown cold in their love for God or questioned their faith
We could get discouraged and say, "32,000 people went home, and there's 300 of us now?! WHAT ARE WE GOING TO DO?!"
But that's not how God sees it. God is NOT stressed or freaking out. When God does what He's about to do, HE'S GOING TO GET ALL THE GLORY. It's not going to be ANY fancy church growth strategy or incredible programs. It's not going to be entertainment, music, or polished messages.
It's not going to be the lights, the fog machines, and the skinny jeans!
No! We will declare, "TO GOD BE ALL THE GLORY, GREAT THINGS HE HAS DONE!"
Maybe God is just getting His Gideon's army right now? Perhaps we could change our perspective and see that God is readying his Remnant.
I want to be a remnant that God can use to do what He needs to do right now.
I want to be a leader like Gideon, who is ready to change, prepared to attack, and who has more courage with 300 than I would with 30,000!
I want to be like Joshua and Caleb. At 80 years old, they said, "Give me the mountain where all the giants live; I'm taking that mountain for my inheritance!"
I want to be like David. His brothers and the army were hiding in their tents, daily intimidated by the taunting of Goliath speaking vile against their God. They didn't do anything but cower in fear. David comes in and says, "IS THERE NOT A CAUSE?! That demon is defying my God, and I'm going to take it down with one rock. Then I will take his sword and cut off his head, so it has to shut up forever!"
I want to be like ESTHER – If I perish, I perish, but maybe I was born for such a time as this!
I want to be like the 3 Hebrew boys – when the enemy plays his music and wants the whole world to bow to it, I will defy that law even if they throw me in a fiery furnace. Just like the Hebrew boys said, "Maybe my God will rescue me, but even if he doesn't – he's still God, and I bow only to him!"
I want that grit. I want that tenacity and that fire that can't be put out. I want to burn for Jesus like I never have before. I want to fall more and more in love with Him. I want to know Him more, hear his voice, and feel his heartbeat. I want to do my part and live my purpose. I will NOT shrink back in fear or unbelief, but I press forward in faith
Jesus had a remnant – 12 disciples who turned the world upside down, and they weren't afraid to lay their lives down for their King.
Jesus told the 500 to wait for the Holy Spirit to be poured out, but only 120 climbed the steps to the Upper Room and were there to receive Holy Spirit fire. I want to be in the Remnant who will climb those stairs once again, get into that Upper Room, and intercede for God to DO IT AGAIN!
There is a generation of game-changers who will emerge, and history and heaven will never forget them. This Remnant will revolutionize their world, demonstrate the Kingdom, and usher in the greatest harvest the world has ever seen. They are forerunners with breakthrough in their DNA.
There are moments, and then there are moments.
God is calling end-time awakeners who will be used by Him in an unprecedented fashion. They will bear the markings of a supernatural lifestyle and a people wholly given over to the Lord. They've reached a desperation point that will not be ignored. God always reaches His people when they reach out in desperation.
This world is desperate to see an authentic church. Sadly, much of the church has far removed itself from the original intent of Jesus. We're called to live our lives in the image of our Savior, but instead, many who bear His name look nothing like Him. A Remnant church looks and acts like Jesus. It loves what He loves and hates what He hates. Today, the church is often better at entertainment than seeing people endued with Holy power. It is more superficial than it is supernatural.
BUT GOD…
God didn't need 32,000 men, He only needed 300. God wants to partner with a Remnant who will partner with him.
I think about our country and the nations right now. We're in a mess! We have strayed WAY OFF the path God wants us on. If God needed the whole church on board to rescue us at this moment and bring a revival – we'd be sitting ducks. If it were dependent on everyone being awake and on the same page for God to turn this around – we'd be doomed. God wants everybody, but God starts with a remnant.
God puts into the Remnant what He wants everybody else to have too.
God isn't waiting for the entire nation to repent before He forgives our sins and heals our land. God says, "IF MY PEOPLE!"
There is a Remnant that has His ear and His heart. Not everyone who sits in church on a Sunday is a part of the Remnant saying, "God, use me. I will stand with you in prayer for what you want to do. I will do whatever You want me to do." Many do not yet have their ear on the chest of their Father.
I want my ear on His chest – listening to His heart:
· Listening to His strategies on how to pray and stand in the gap
· Listening to how I can best represent Him to the world around me
The Remnant is radical – it's a return to original design and definition.
The Remnant is a reset of the genuine that measures the existing with God's plumbline.
The Remnant can make everyone else angry at times, just for no other reason but existing.
God wants everybody, but He never starts with everybody. He always begins with a Remnant.
Prophetic Word for City Gate
The Lord says, "I am calling you City Gate Church to move from being a remnant in the natural to being My remnant in the Spirit. A remnant fully committed to my purposes. A remnant on fire with my fire in your belly, my fire in your passions, and my fire in all you do. You are not the leftovers; you are not the scraps no one else wanted, as the enemy has said to many of you. No, I have kept you like a treasure; to emerge at the right time. You have been saved for this hour. I need a true remnant in this city, one who will partner with me in this seat of power. I have named you City Gate for a reason. At the City Gate, decisions are made, culture is impacted, and justice is legislated. I want to make decisions through you. I want to make decrees through you. I want to use your voice. Learn to partner with me in this season. Lay down all pre-conceived ideas about what revival or awakening will look like. You can't even begin to imagine my plans for you and this city. Partner with Me, my bride."