Ekklesia 03 - The Kingdom Context
Before we jump into this word Ekklesia, I need to give the context before Jesus introduced this word. Context is important.
Context defined: the circumstances that form the setting for an event, statement, or idea, and in terms of which it can be fully understood and assessed.
Context is the prologue of the story or the backstory. If you don't understand context, it's easy to take something out of context. Some of the things we see today called "church" result from not understanding the context Jesus gave us.
Matthew 16:18–19 (NLT) Now I say to you that you are Peter (which means 'rock'), and upon this rock I will build my church, and all the powers of hell will not conquer it. And I will give you the keys of the Kingdom of Heaven. Whatever you bind on earth will be bound in heaven, and whatever you loose on earth will be loosed in heaven."
The disciples were probably shocked to hear that no one had ever said what Jesus had just said. Prophets had given glimpses of it over the years, but this was unprecedented. For the first time in history, the church and the Kingdom were tied together.
Jesus talked about the Kingdom more than anything else. He spoke of the Kingdom for almost three years before the word "Church" was ever mentioned. So, we must understand Kingdom before we will ever understand the church (Ekklesia), which was Jesus' original intent for His church.
The concept of a King and His Kingdom is the background of all four of His Gospels (Matthew, Mark, Luke & John). The Kingdom of God/Kingdom of Heaven is interchangeable. They both mean the exact same thing. We see that Jesus came and preached the Gospel of the Kingdom.
Matthew 4:23 (NKJV) And Jesus went about all Galilee, teaching in their synagogues, preaching the gospel of the Kingdom, and healing all kinds of sickness and all kinds of disease among the people.
What is the Kingdom of God?
Kingdom comes from two words: King and Domain – A King's domain
Kingdom: A government that rules a territory
Kingdom in Greek is basileia (NT: 923) - used more than 160 times in the NT
Kingdom in Hebrew is mamlakah (OT: 4467)
Both words mean "Kingly rule, royal dominion, royal power, the realm of a King, a kingdom, a Kingdom's reign, sovereign authority or rule."
A good working definition of a kingdom is…The governing influence of a king over his territory, impacting it with his personal will, purpose, and intent, produces a culture, values, morals, and lifestyle that reflect the king's desires and nature for his citizens.
Jesus used "Kingdom" to refer to God's government, rulership, and dominion over the earth.
The Kingdom of God means God's will executed, God's jurisdiction, God's administration, God's desires, God's impact, and influence. It's the culture, values, morals, and atmosphere of Heaven.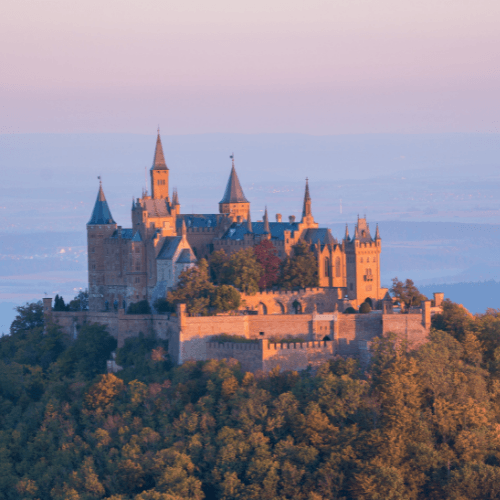 Jesus' first sermon
Matthew 4:17 (NKJV) From that time Jesus began to preach and to say, "Repent, for the kingdom of heaven is at hand."
Luke 4:18–21 (NLT) "The Spirit of the Lord is upon me, for he has anointed me to bring Good News to the poor. He has sent me to proclaim that captives will be released, that the blind will see, that the oppressed will be set free, and that the time of the Lord's favor has come." He rolled up the scroll, handed it back to the attendant, and sat down. All eyes in the synagogue looked at him intently. Then he began to speak to them. "The Scripture you've just heard has been fulfilled this very day!"
The result of Jesus bringing the Kingdom of heaven...
Matthew 4:16 (NLT) The people who sat in darkness have seen a great light. And for those who lived in the land where death casts its shadow, a light has shined.
Matthew 4:16 (The Message) People sitting out their lives in the dark saw a huge light; Sitting in that dark, dark country of death, they watched the sun come up.
As Christ's ministry begins, John the Baptist's (the forerunner who came beforehand to prepare the way for Jesus) ministry ends. While John the Baptist was in prison, chained up for his message, he wanted to make sure Jesus was the Messiah or the King bringing in the Kingdom. He sent his disciples to ask Jesus if He was the Christ (the anointed one). This was Jesus' reply:
Matthew 11:4–5 (The Message) Jesus told them, "Go back and tell John what's going on: The blind see, The lame walk, Lepers are cleansed, The deaf hear, The dead are raised, The wretched (the poor and broken) of the earth learn that God is on their side.
Jesus did not come to preach about religion or start a religion; He came to preach about a Kingdom that He was restoring on earth.
Religion is one of the most powerful forces on this earth.
Many people like to say they aren't religious, but everyone on earth is religious.
Religion Defined: The adherence to a set of beliefs that regulate the moral, social, and ritualistic behavior of the individual.
This definition would include atheists, agnostics, evolutionists, secularists, communists, socialists, humanists, satanists, existentialists, etc. They all follow a belief system of some kind – even if that belief is that there is no God or Creator or providential component in creation or life as we know it.
Virtually every major problem in history can be traced to some religious foundation:
The Crusades
The Inquisition
Wars related to the Protestant Reformation
Catholic Counter-reformation
Slavery
Ethnic Cleansing
Apartheid
Segregation
Terrorism
Ironically, religions are supposed to somehow provide hope, faith for life, and the solution to humanity's problems. Yet, religion has created more problems throughout history than it's ever solved. Maybe that's why so many people turn away from religion and all forms of institutionalized religion, and they've embraced all kinds of philosophies?
Religion is a natural phenomenon that exists in some form in every human culture – and always has.
Primitive cultures and modern cultures alike have some sort of religious rituals that define their culture and community life. What is the source of religion? Why have we had all kinds of religions since almost the beginning human history?
Why is religion such a natural, inherent characteristic of the human spirit?
Religion results from an inherent hunger in the human spirit that man cannot define yet must seek to satisfy.
There's an indefinable hunger inside each human soul. There's a vacuum deep inside created by the loss of something humankind used to possess. We know something is missing; we all feel there must be something more. That vacuum inside has driven people to pursue answers beyond us. Generations of humans have attempted to satisfy this hunger through superstitions, rituals, customs, and practices. Some of them really defy human logic and reason.
Most human religious activities try to deal with the questions of why we exist, our purpose, life after death, and the unknown spiritual world. Many people are attracted to different religions because most of them promise to teach power over the circumstances of their daily lives if they follow the teachings. Whether or not they can deliver on that promise is another thing!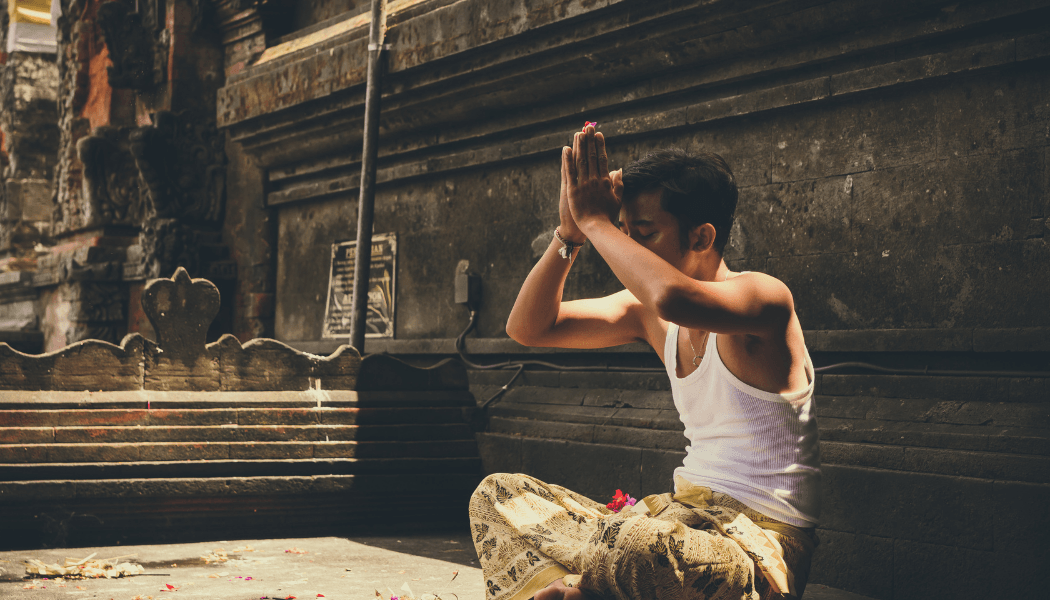 Every person on earth has been searching for two things in life: power and purpose
We all look for meaning for our existence; we want to believe there's a reason why we're alive. We all look for power to control our lives and circumstances. We look to power to determine the future and predict the unknown. We also desire power over death and life.
WE SEEK THIS PURPOSE AND POWER THROUGH ALL KINDS OF THINGS:
Religion
Money
Fame
Success
Politics
Recognition
Influence
Our pursuit of purpose and power is the primary source and motivation for the development of religion.
All religions are the same in that they attempt to answer the questions of power and meaning.
They all promise power to manage life and circumstances and explain life and death.
They all claim to have the truth.
They all claim superiority over each other.
They all compare and compete with each other.
They all demand obedience to their particular belief system while denying the others.
They all are motivated by contention and usually thrive in an isolated culture that excludes other segments of humanity.
In fact, all religions seem to like some sort of segregation and separatism.
Religion has proven itself instead to be the great divider of humankind.
Jesus did NOT come to introduce us to that!! He didn't come preaching the Gospel of Religion!
When people find out what I do for a living, often they tell me, "I'm not really into church. I don't like religion." They're always shocked when I emphatically agree that I also don't like religion at all! If they're interested, I go on to explain that Jesus didn't come to give us religion but to have a personal relationship with us. Unfortunately, the "church" has looked way too much like religion…which is not at all the church that Jesus said he was building!
The world already had religion when Jesus came! It wasn't working then, and it doesn't work now. Jesus had to come to earth because something was broken. There was a vacuum in the hearts of people that needed restoring. That vacuum is the reason why man "invented" religion.
Jesus wasn't preaching religion. Jesus came preaching the Gospel of the Kingdom.
WHAT IS THE KINGDOM STORY?
This concept of the Kingdom wasn't really new. It was introduced at the beginning of the creation of humanity with Adam and Eve), but it really started in heaven.
Heaven was the first domain that God created.
Heaven is a very real place; it's more real than what we call reality. In fact, the earth is just a shadow of heaven. The natural came from the supernatural; we know the supernatural is always more real than the natural.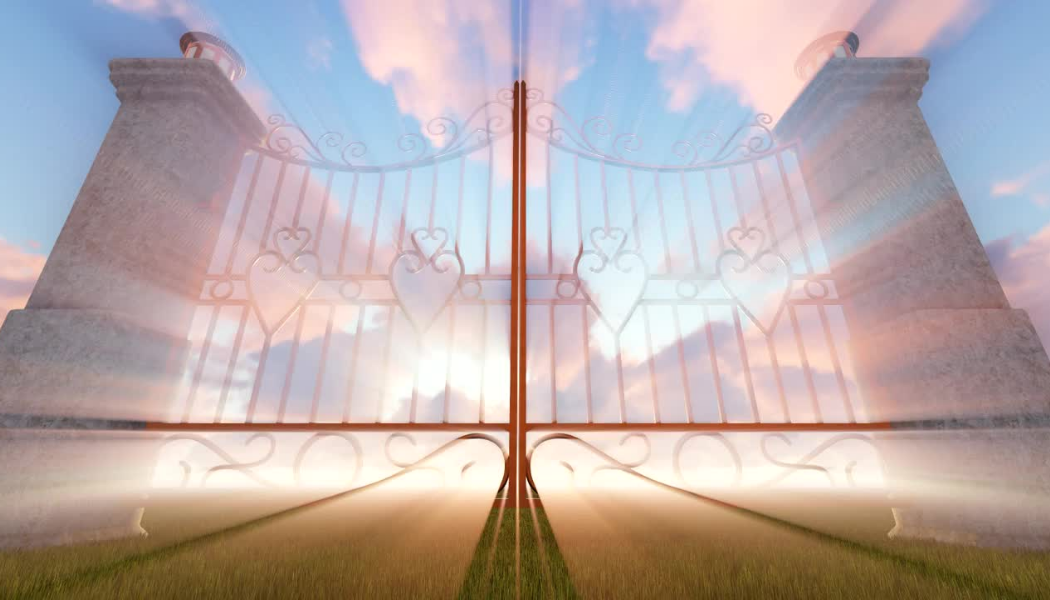 God established a kingdom as the governmental system for ruling the supernatural realm of Heaven.
People didn't invent the idea of a King and Kingdom; God did! He established the Kingdom first in heaven, and God is the King!
Once His kingdom was established in Heaven, God wanted to extend it to another realm.
God created the physical universe with billions of stars and planets, including this one we call earth. The Creator King chose this earth for the location of His Kingdom to be extended in the natural realm.
BUT god wanted a family
God wanted sons and daughters who would learn to rule and reign with Him and for Him on earth as His royal family – so created humanity!
Genesis 1:26 (NKJV) Then God said, "Let Us make man in Our image, according to Our likeness; let them have dominion …over all the earth..."
God wanted to teach his royal family to rule, reign, and govern with Him on earth. He gave them a purpose and reason for being here on this earth.
What is the purpose of our existence, and why did God create us? Besides wanting children in His image…he wanted us to have dominion.
Dominion: (Hebrew – mamlakah) "Kingdom, sovereign rule, or royal power"
God's plan for humanity was to extend His heavenly Kingdom (government) to the earth through His children.
God wanted a family – royal sons and daughters – who would be an extension of his Kingdom in heaven here on earth. We would take His name, His authority, and rule in His name, as His sons/daughters. We would be part of His Kingdom rule with Him.
The first thing man was given by his Creator was a "kingdom."
Humankind's original assignment from God was a Kingdom assignment: "Let them have dominion over…the earth."
Our original assignment was to establish the influence and culture of heaven on earth by representing the nature, values, and morality of God in the earth.
In this way, Heavenly rule would manifest here on earth through His extended image – His children/Humans! Adam and Eve got to walk with God every day. They lived with so much life and purpose. Everything they desired, was passionate about, and did every day was all about DOMINION/KINGDOM RULE. Kingdom rule was what made them feel completely fulfilled in life. Their relationship with their Creator King and being able to rule with Him gave them perfect peace individually and together.
Dominion or Kingdom – satisfied their God-given need for true, holy power
Adam and Eve got to control their environment and even name all the animals. They were in complete control of their circumstances. The power working in and through them wasn't corrupt; it was pure, holy, and wholly surrendered to the Lord. They were completely confident in who God created them to be. They worked and ruled together over the earth in perfect unity. Everyone was at peace, including the animals and the plant life. Adam and Eve had a deep intimate relationship with God; it was more than we can even imagine.
Have you ever wondered why people have a desire for power now? Power is natural to the human spirit. God created us as powerful.
The kingdom mandate validates people's desire for power.
We were born to rule. We were created to reign. God wanted us to be kings under his authority. Jesus is the King of kings. We are supposed to be the kings, and He is the King of kings. "Kings" isn't talking about someone else or the spiritually elite; it's you and me.
but Something terrible happened.
Adam and Eve disobeyed God and sinned. Genesis 3 tells the sad story of how they fell victim to the lies and deception of the serpent. The serpent was the embodied the prince of darkness, the ruler of the dark kingdom, the fallen angel known as satan or lucifer. Because of that rebellion, Adam and Eve lost their rulership. It cost them their kingdom.
Adam and Eve's sin cost them their intimate relationship with their Creator King, and their authority and kingdom rule.
We've been trying to get it back ever since. This is what created the king/kingdom vacuum inside us. Since then, people have been searching for the Kingdom. We've created all kinds of governments that are far inferior to the Kingdom. We've also created all sorts of religions that leave us feeling empty.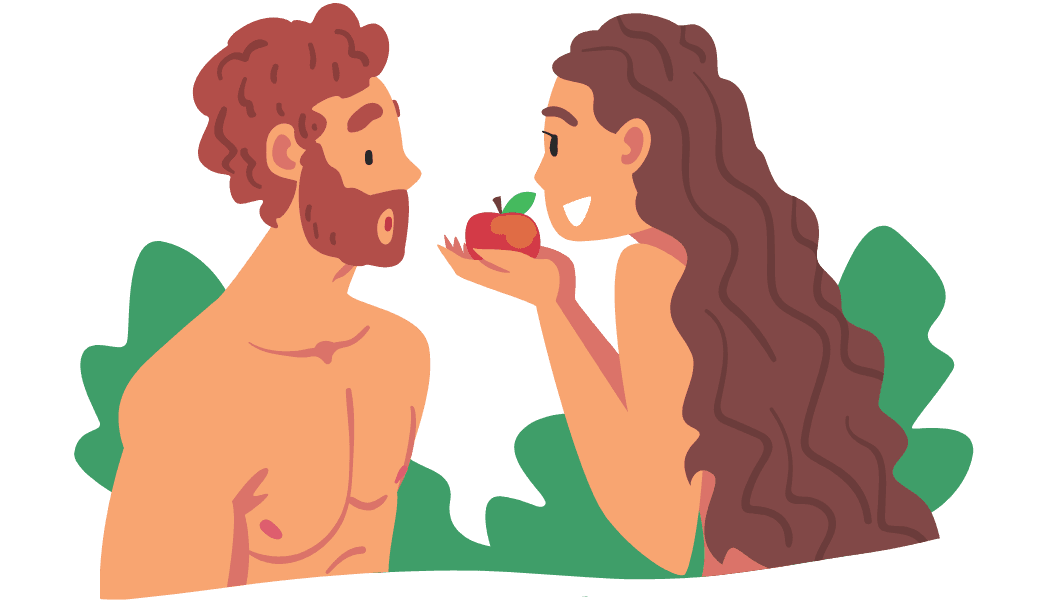 Humanity's search is not for a religion or even Heaven, but for his kingdom and his King.
We are searching for the Kingdom all the time, but we can never find it without God because it is from Him. This is why religion can never satisfy the deep hunger in the heart of people.
Religion is a substitute for the Kingdom, and it hinders people from pursuing the genuine answer to the vacuum in their soul.
Religion preoccupies man until he finds the Kingdom.
Religion is what man does until he finds the Kingdom.
Religion prepares man to leave earth; the Kingdom empowers man to dominate earth.
Religion focuses on Heaven; the Kingdom focuses on earth.
Religion is reaching up to God; the Kingdom is God coming down to man.
Religion wants to escape earth; the Kingdom impacts, influences, and changes earth.
Religion seeks to take earth to Heaven; the Kingdom seeks to bring Heaven to earth.
Adam and Eve's abdicated their role as the King's authority on the earth. They were supposed to rule and reign under God, but they surrendered to lucifer.
So, lucifer seized control of their earthly domain as a brazen, arrogant, and illegal pretender to the throne.
He had no legal right to take it – it was a fraud, criminal. But Adam and Eve gave it to him through their sin, which was also a criminal act. Consequently, they lost their kingdom mandate. They lost their gift of divinely delegated power, their dominion.
Immediately, the King of Heaven put in motion His plan to restore what Adam and Eve lost.
What did man lose? A relationship with the King and a kingdom. Adam and Eve did not lose their religion because they never had a religion; they had a kingdom. When God set out to restore what was lost, He set out to restore a kingdom. Only God can restore the kingdom man lost.
After the Garden of Eden disaster, the King confronted His rebellious co-rulers and their deceiver. He addressed each one.
Genesis 3:15 (NLT) And I will cause hostility between you and the woman, and between your offspring and her offspring. He will strike your head, and you will strike his heel."
"HE" indicates God is speaking of one specific offspring. One who would strike a fatal blow against lucifer and his schemes by "striking his head" or "crushing his head." That one offspring appeared 4,000 years later as the man Jesus Christ, the Son of God wrapped up in human flesh. When Jesus appeared on the scene in real, space-time history, He brought a message not of a religion, new or old, but of the Kingdom.
Matthew 4:17 From that time on Jesus began to preach, "Repent, for the kingdom of heaven is near"
These are the first recorded words of Jesus! His first sermon! The King Himself is on the scene, and He was announcing the arrival of the Kingdom! This was the only message Jesus preached. Everything he said and did relates to the Kingdom and its arrival on earth.
Jesus said, "Repent."
Repent: Change your mind or adopt a new way of thinking
Why? The Kingdom of heaven is near.
In other words, Jesus was saying, "Change your way of thinking! The Kingdom of Heaven is here because I brought it with me!"
When Jesus brought the Kingdom of Heaven to earth, He also brought the promise of restoring to human beings the dominion or kingdom mandate that Adam and Eve lost in the Garden.
He brought back our ability to rule and reign with our King.
Before we could be fully restored to the King and the Kingdom, humanity's rebellion against God needed to be dealt with.
That rebellion is what the Bible calls sin. Sin (rebellion against God) is universal in human nature. We can thank Adam and Eve for that legacy! Instead, let's thank Jesus for His indescribable gift of the cross and salvation. The "Gospel" message – the "Good News" – is more than the cross.
The cross is the doorway that gets us back into the Kingdom.
The cross was for the restoration of our relationship with our King.
It gives us salvation and forgiveness right now
It gives us eternal life in heaven with Him in His kingdom when we die!
The cross of Jesus also restores us to His kingdom and our place in His kingdom.
We don't deserve it. We all have screwed up. But our King puts the royal robes of righteousness back on us. He gives us His authority. He restores us to rule and reign with Him again.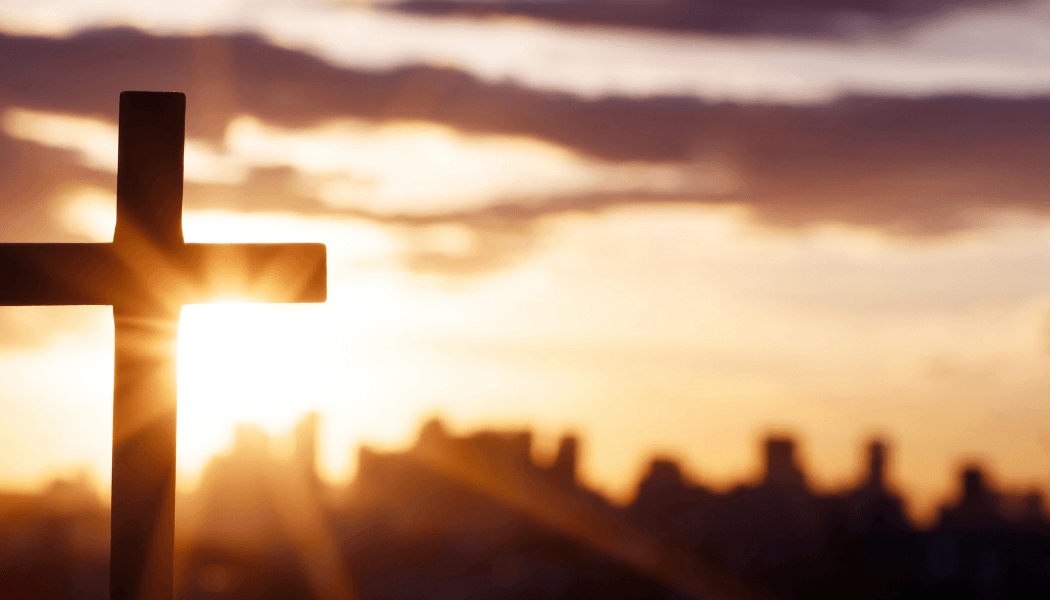 Why did God wait 4,000 years from the promise in Eden that He would restore things, to its realization with the coming of Jesus?
He had to allow the course of human history to flow until the timing was right. To understand what we lost when we lost the Kingdom, much less understand kingdom principles, God wanted the suitable prototype as an example. Across the millennia, many human civilizations and kingdoms or governments rose and fell. At the right time, an earthly kingdom appeared that God used to show how His Kingdom was supposed to work. The surprising Kingdom was the Roman Empire. God can use anything to reveal His mind and heart.
Why the Roman Empire?
It had a concept of citizenship.
It had the concept of lordship – which was the idea of ownership.
It had a king and a domain.
It practiced colonization.
Rome had such an influence that wherever it advanced, that part of the world became like Rome.
When the time was right, the King sent His Son to restore His Kingdom on earth.
Galatians 4:4–5 (NLT) But when the right time came, God sent his Son, born of a woman, subject to the law. 5 God sent him to buy freedom for us who were slaves to the law, so that he could adopt us as his very own children.
The fullness of time has nothing to do with clocks but with seasons.
When the season of history was right, when everything was in place according to divine purpose, and when the Roman Empire had risen to serve as an example…God sent His Son into the physical world with the message that the Kingdom of Heaven had arrived.
What was His purpose in restoring the Kingdom?
God's purpose in restoring the Kingdom was not to give us a religion but to restore to us our "full rights" as sons and daughters of the King.
Galatians 4:5–7 God sent him to buy freedom for us who were slaves to the law, so that he could adopt us as his very own children, with full rights as sons and daughters. And because we are his children, God has sent the Spirit of his Son into our hearts, prompting us to call out, "Abba, Father." Now you are no longer a slave but God's own child. And since you are his child, God has made you his heir.
The King of Heaven wants sons and daughters, not servants.
Religion produces servants. It celebrates and revels in servitude.
Please don't misunderstand. Jesus did say the following truth:
Matthew 20:26 (NLT) Whoever wants to become great must become a servant.
Jesus also said a servant's heart is the key to greatness.
Matthew 20:28 (NLT) For even the Son of Man came not to be served but to serve others and to give his life as a ransom for many.
But this kind of service should always come from the place of security and knowing that we are sons and daughters of the King. We're simply following our Father's example because this is what His family does – we serve others.
Servanthood in the religious spirit, on the other hand, proceeds from a sense of false humility and self-deprecation where one sees oneself not as a son or daughter but as a slave.
Sons and daughters of the King see service as a privilege; religious people see it as an obligation.
Sons and daughters willingly serve because they are sons and daughters. Religious people grudgingly serve because they feel they have no choice if they hope to win the approval of the King.
Never confuse serving with being a servant/slave.
Jesus came that we might "receive the full rights of sons and daughters."
This is legal language. It's the legal rights and entitlements based on relationship of new birth. We are sons and daughters of God. Sonship is our right by creation.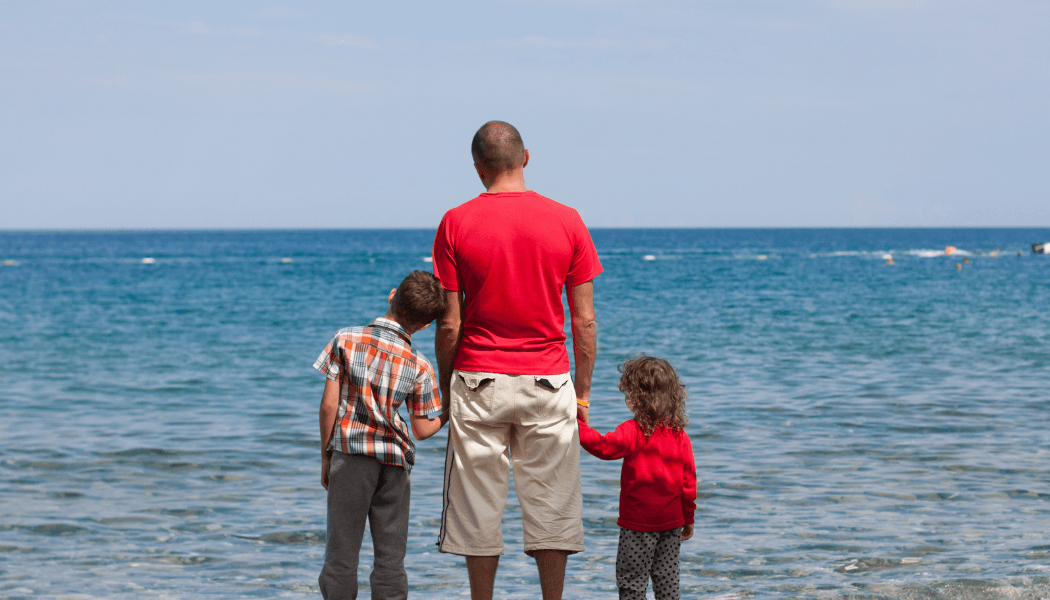 Jesus did not die to improve us; He died to restore us and approve us.
Jesus did not come to earth to enlist an army of servants; He came to restore the King's sons and daughters to their rightful relationship and position—as ruling heirs of His Kingdom.
If we are heirs and are destined to rule in our Father's Kingdom, we had better learn to understand His Kingdom and how it operates. We had better learn its principles and concepts. We must learn how to think, talk, and live like Kingdom citizens. We must have His Kingdom mindset and worldview on everything! We represent Him, the King of kings.
The Ekklesia is a KINGDOM EKKLESIA!